Our senior leadership team
Our senior leadership team is responsible for our leadership, performance and deliverables. Our senior leadership team members are: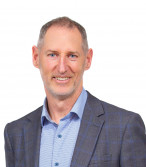 Kevin Lampen-Smith - CE/Registrar
Our Chief Executive and Registrar Kevin has been in this role since 2011 and has worked in the regulatory and consumer areas of the public sector for many years. He is a chartered accountant with experience in senior roles across government, including the Electricity Authority, its predecessor the Electricity Commission and the New Zealand Historic Places Trust.

Steven Bruce - Head of Strategy and Insights
Steven has both private and public sector experience in senior management roles. Before joining REA, his private sector experience was mostly in banking and financial services. In the public sector, he has worked in international education, digital transformation across the public sector and leading strategy development and planning at Tourism New Zealand. He has a passion for customer centricity and has worked mostly in strategy, marketing, transformational change and customer experience.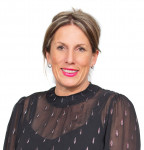 Tanya Dunlop - Head of Human Resources

Tanya is a registered organisational psychologist and leads the human resource function for REA. Tanya has over 20 years working in senior HR roles and across the private and public sectors.

Victor Eng - Head of Corporate Services
Victor is a chartered accountant with experience in senior management and finance roles in the private sector, primarily in the manufacturing and distribution of commercial furniture and fast moving consumer goods. He has extensive experience in implementing strategic initiatives.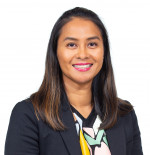 Phirak Appleton - General Counsel
Phirak leads the in-house legal team. Phirak is an experienced litigator with over 15 years' experience working in the public and private sectors. Her areas of expertise are civil litigation, public law decision making and advising within a regulatory framework including prosecutions. Phirak has appeared before various tribunals and the District Court, High Court and Court of Appeal on behalf of government agencies and private entities. She is passionate about the law and sees working at REA as a great way to ensure the law works for real people and addresses real-life problems.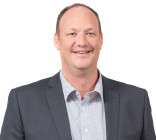 Josh Doherty - Head of Regulatory Services
Josh has 10 years of senior management experience in both strategic and operational roles, mainly in the banking and life insurance industries. Since joining REA in 2016, he has been involved in delivering a number of strategic and operational projects. He enjoys strategy development and implementation, operational planning and delivery, leading people and the continuous improvement in customer experience and business performance.
Our Board
Our Board is responsible for the overall governance of REA. It is appointed by the Minister of Justice and is made up of experienced practitioners from many professional fields, bringing together expertise in law, real estate, risk management and finance. It has up to seven members, at least two of whom are licensees or former licensees.
Our Board members
Denese Bates, QC (Chairperson)
Denese is a Queen's Counsel who has had a wide-ranging civil practice. She has held governance roles in a diverse number of private and professional organisations. She has been involved with various professional disciplinary regimes both as legal counsel and as a council member of the Auckland District Law Society and the New Zealand Law Society. She has served on Law Society Complaints Committees and has represented the Law Society in disciplinary hearings. She has also been the chair of the New Zealand Law Society Ethics Committee.
From 2001-2009, Denese was a member of the Commerce Commission with particular responsibility for litigation. She is presently a trustee of the Melanesian Mission Trust Board which is responsible for a considerable portfolio of assets for the benefit of the Church of Melanesia. She is an executive director of a family-owned manufacturing business. In 2013, she was appointed as a member of the Insurance & Savings Ombudsman Commission, which operates a dispute resolution service for disputes between insurance companies and financial advisors and their customers. Denese lives in Auckland.
Marion Cowden
Marion is a fellow of the Institute of Chartered Accountants of New Zealand and a chartered member of the Institute of Directors in New Zealand. She holds a BSc and BComm from Auckland University and an MBA (with Distinction) from Massey University. She has held senior roles in finance and corporate services in the New Zealand and Australian public services and with the Commonwealth Secretariat based in London.
Her current governance roles include deputy chair of the Institute of Environmental Science and Research, member of the St John of God Hauora Trust and trustee and chair of the Finance Risk and Audit Committee for Nazareth Care.
Elizabeth Nidd
Elizabeth is a licensee and director of Nidd Realty, an independent real estate company. She has 30 years' experience in the real estate industry.
Elizabeth was president of the Otago Branch of the Real Estate Institute of New Zealand (REINZ) for 6 years and a regional director on the board of REINZ for 6 years. She is also a fellow of REINZ and a trustee of the Otago Peninsula Trust.
Tony Stack
Anthony is a member of REINZ and has been involved in sales and people management for the past 30 years, including 14 years' experience in the real estate industry in Tauranga and Rotorua. He has broad management and governance experience.
Anthony has also managed a business franchise for elderly care and spent a number of years working in the grocery sector.
Jo Devine
Jo has her own consulting firm following a 30-year career in financial management roles, most recently as the chief financial officer of the New Zealand Defence Force. In that role, she was responsible for the valuations of the Defence estate, which comprises 81,000 hectares and over 5,000 buildings.
She has previously held senior positions with the Ministry of Business, Innovation and Employment, the Department of Labour, Inland Revenue and the Ministry for the Environment as well as a number of senior corporate roles in Australia.
Jo's areas of expertise include financial management, public sector reporting, strategic planning, change management, project management and operating model reviews. She has strong interests in land, property and valuations.