Compliance statistics (31 May 2022)
Early resolution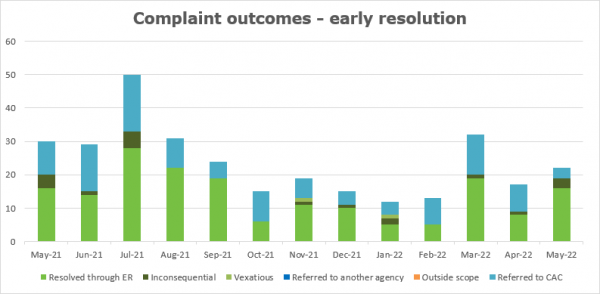 Complaint Assessment Committee decisions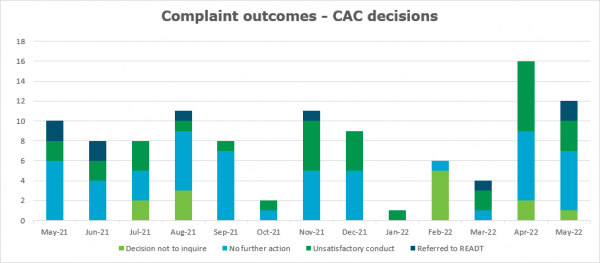 Tribunal activity
On 31 May 2022, there were 11 open appeals and 10 open misconduct charges waiting to be heard by the Tribunal.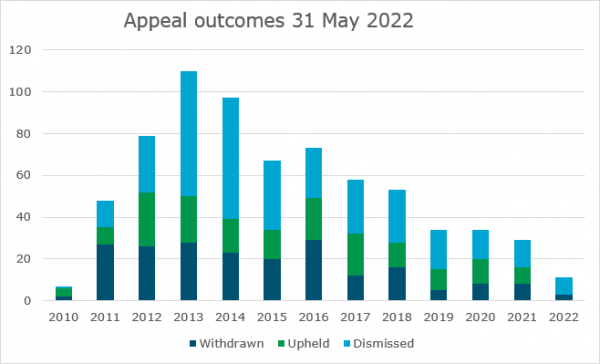 Tribunal outcomes
The following graph shows the outcomes of misconduct charges laid by REA with the Tribunal since 2010. The majority of charges laid (89%) result in a disciplinary finding against the licensee.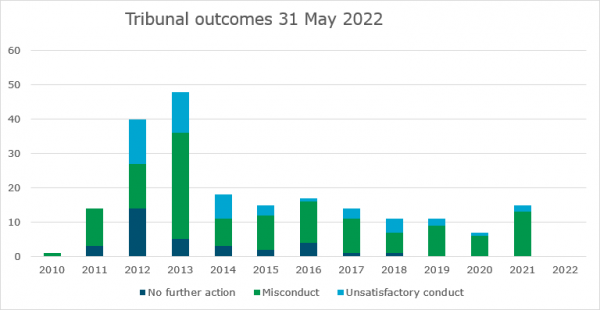 District Court activity
There are currently no matters in the District Court.